The Nightmare from Beyond
"Gameplay-style switching" and re-working the monster (again)
---
Hello all.
I have two more small updates for you this time, and I really hope I can show them to you soon. The first of them is about the "gameplay style" change, as seen in the game's page. There are not as many updates as I'd like, but you know I am finishing "Aisling's Quest", my small point-and-click game.
More info about that one here.
You know that a feature in the game reads "Experience varied gameplay: At its core, The Nightmare from Beyond is a 3d platformer..." If you've played the game, you know it starts as a "close-camera third person" game before turning into a platformer, and there's a part where it switches to an "old Resident Evil" kind of view.
Well, there's another one you have not seen yet, and it's the "sidescroller" style, as seen in the image below: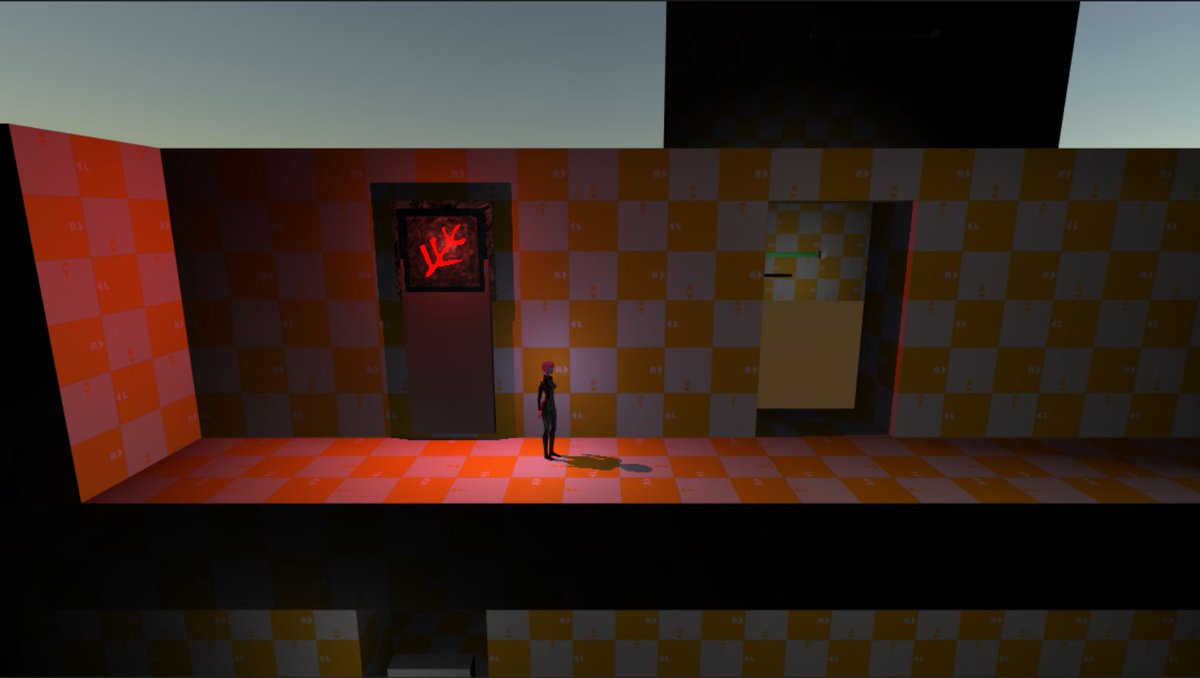 Another thing I have been working on is the monster AI. A while ago I said I was reworking the AI... and now I am reworking it again. However, not only I am reworking the AI, but also the look of the monster. Now it has a longer "neck" and there's a little tentacle inside it: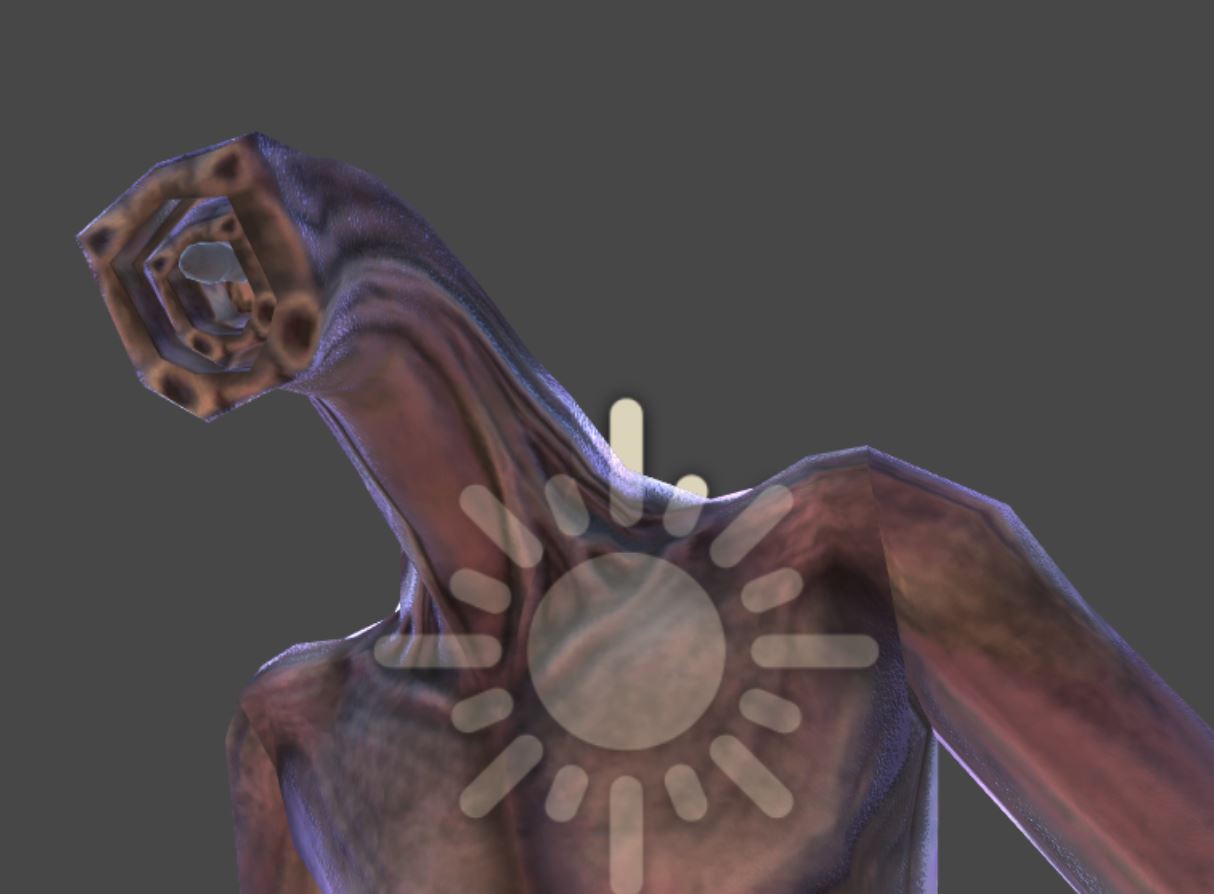 And I also made some changes to the stomach area: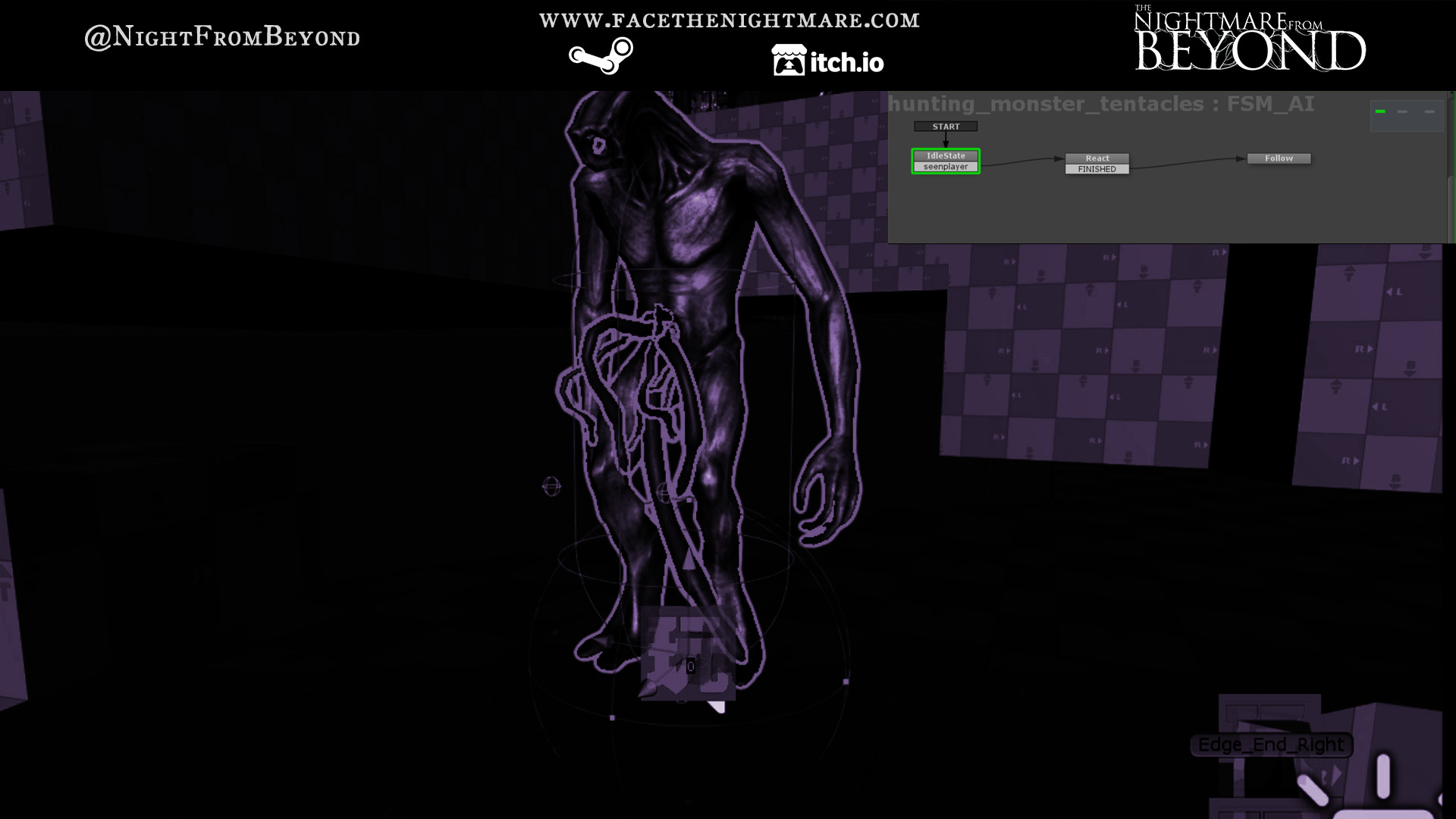 Those are a lot of tentacles...
Also, for the AI, I decided that, for the monsters, I will focus on smaller, more claustrophobic, areas, so I can keep a simpler AI that can detect the player using different methods (for example, remember that Sanja is basically a walking light bulb, so there's that...
Rather than "beating Sanja to death", as it does in the current build, it grabs her, so it's now a "one hit kill". For this reason, I am also making an actual game-over sequence for it, and it's going to be pretty interesting to see. I'm still in the middle of making it, since Sanja's side of the sequence is not animated yet, but I'm almost there.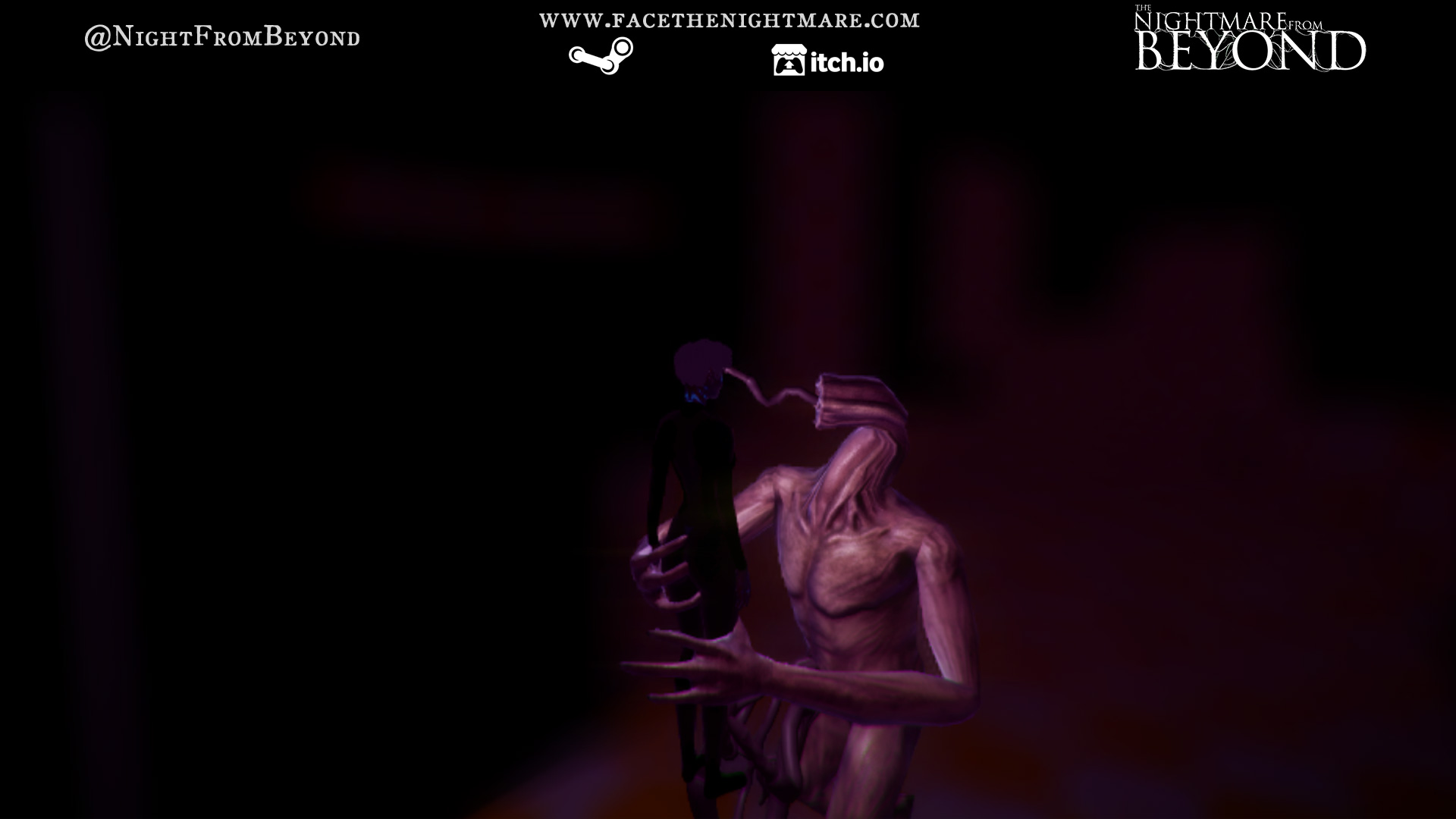 These updates and more are coming in the next release. If you like what you see, please buy the game to support the development, but if you want to wait for the impending "early access" price change, that's also OK. You can read about that specific subject here.
As always, if you like what you see, please buy the game on my website, and join the mailing list to get updates and special promotions.
Get The Nightmare from Beyond